Ik ben gezegend met een optimistische visie op het leven, een klein deeltje via de genen wellicht en een groot deel via de omgeving zoals dat dan gaat. Ik ben ook gezegend met een grote dosis empathie die het me toestaat redelijk gemakkelijk me  in te leven in een andere visie dan de mijne. Toch heb ik het vaak lastig met de zeurpieten des levens en de mensen die blij kunnen worden van andermans tegenslagen. Het is een visie op het leven die ik maar niet snap.
We komen het tegen in alle facetten van het leven, maar zoals vaak het geval worden bepaalde emoties iets uitvergroot op het toneel van de sport. Gelukkig heeft de negatieve houding daar veel minder impact op de essentie van het leven dan in andere facetten, tegelijk wordt het (misschien ook juist daardoor) iets zichtbaarder, komt het meer aan de oppervlakte. Een uitloper hiervan, xenofobie, die helaas een hele brede laag van de bevolking geïnfecteerd heeft, is ook wel zichtbaar en veel schadelijker. Maar daar wil ik het vandaag eigenlijk niet eens over hebben. Wat me vandaag verwondert is dat negativisme bij iets redelijk onschuldig als sport.
Waar een klein land groot in kan zijn… 3 sleutelbegrippen: visie, beleid en infrastructuur! #Sochi2014 #TeamNL :) pic.twitter.com/yIBLVEglZd

— Ernst Baart (@ebaart) February 16, 2014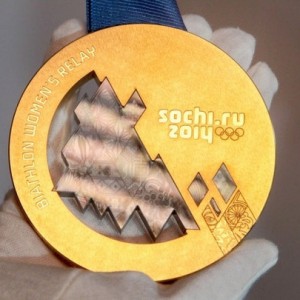 We beleven deze dagen als sportland hoogtij dagen… Ik spreek nu even als de Hollander in mij, de Antwerpenaar is in deze -hoe moeilijk ook- iets stiller. De Olympische Spelen in het "winterse" Sochi zijn op de schaatsbaan een ongekend succes voor het Oranje legioen. Gisteren hadden we, het kleine Nederland, de meeste medailles van iedereen en moet we in het medailleklassement dankzij iets meer goud enkel de Duitsers voor ons dulden. Het langebaan schaatsen of snelschaatsen zoals het in Vlaanderen ook wel genoemd wordt is traditioneel een onderdeel van de Spelen waar we in uitblinken, maar wat we dit jaar laten zien is ongekend. Twee keer eerder al deze Spelen was het hele podium Oranje gekleurd, gisteren deden de Nederlandse vrouwen het op de 1500m schaatsen voor de 3e "clean sweep" nog een stapje beter en werden ze 1, 2, 3… én 4. Elk ander land ter wereld zou hier ongelooflijk trots op zijn, zo niet hier in de Lage Landen…
Mensen die, je kan haast niet anders denken, zelf geen leven moeten hebben, schrijven lezersbrieven naar de kranten om zich te beklagen over een enthousiaste koning die voor zijn landgenoten supportert… Niet waardig genoeg zogenaamd. Bullshit!!!
Journalisten vinden het nodig de prestaties van onze sporthelden te kleineren door te zeggen dat als wij zoveel medailles winnen in dat schaatsen het eigenlijk geen Olympische sport zou mogen zijn. Bullshit!!!
Succes komt nooit zo maar aanwaaien. Als ons Nederland het nu zo uitzonderlijk goed doet in deze sport komt dat door keuzes gemaakt in het verleden door instanties en individuen. Visie, beleid en infrastructuur zijn de drie peilers die nodig zijn om individuen of teams te laten excelleren in hun sport. De individuen zelf moeten tal van lastige keuzes maken in hun leven om tot dit niveau te groeien. Laten we daar nu eens respect voor hebben… Ook voor die sporters die het ondanks even moedige keuzes misschien net niet gehaald hebben dat podium, maar wel hun uiterste best gedaan hebben. Er zijn veel mensen die hier een voorbeeld aan zouden mogen nemen. Sporters uit de verwende sporten zoals voetbal waar middelmatige sporters belachelijke sommen betaald worden…. En zeurpieten in het algemeen. Heb respect voor mensen die moeilijke keuzes maken, hard werken om hun doel te bereiken, die zich niet druk maken over het grijze leventje van anderen, maar zelf kleur geven aan hun eigen leven en hun omgeving.
Laat ons gewoon ook eens trots zijn!