Through the most recent phenomenon in international hockey, the HIL or Hockey India League, we once again were confronted with the  diversity of the world and of course also the world of sports. And while the echo of the Indian fireworks at the HIL finals could still be heard the IOC almost cut our sport from its most prestigious podium, the Olympics. Reasons for almost being cut were , as heard through the grapevine, the image of being a sport of the Commonwealth nations but not anywhere else… Strange reasoning if that were the case. Germany, The Netherlands, Spain, Argentina, Korea are, to name but a few well performing hockeycountries at international level, not any part of the Commonwealth. Champions have come from all continents in recent history. However we must not be blind to the fact that we're not exactly part of the major sports on a global scale and so there is still a lot of work ahead for the FIH…
The differences between hockey in different continents
In Europe, or at least several western European countries, we are blessed with the concept of clubs, family oriented clubs, and the competition that goes with it. Most of us don't even realize how lucky we are to have such a set up. Not only does it help getting more people involved in sports, it adds a valuable element to our social life and to the education of our kids through the feeling of an extended family for those sports who manage to create this extra. But even as close to home as the western European countries we see a lot of differences in the way these clubs are managed, with a strong family focus in countries such as the Netherlands, Belgium and Germany and a different approach for example in Spain or the UK and most Commonwealth countries.
In other parts of the world the entire concept of a club (with teams for young and old, men and women and entire families participating in club life) is unknown. In India for example, as most if not all Asian countries, clubs for sports do not exist. Indian hockey doesn't have a club competition, it has the tradition of sports at school and it has teams playing for their company or other employer (army, postal services, police, …). And these teams meet in tournaments, not in competitions that last for several months during a year. Lots of reasons exist for these differences, besides obvious cultural differences, distance is often a reason. But another very important reason is infrastructure… The choice for waterbased pitches as the international standard has not made it easier to develop our sport of hockey globally. Water is an issue in most parts of the world, we tend to forget that over here…
No easy task
So promoting our game to become a truly global sport, and thus ensuring its Olympic future, is no easy task… The FIH has some committees & "developpers" in place for each continent, however I'm not sure what they're doing and if any of it is paying off. But that might be because I live in a country which is doing just fine already and doesn't really need the attention of these "developpers". The only efforts that do reach us are those directly related to topsport development by the FIH top, because these make more interesting newsitems to the press obviously. Although at first I wasn't very enthusiastic about their choice to build the World League at the cost of the Champions Trophy and the Champions Challenge, they might be on the right track there anyway. Engaging more countries than in previous formats…
I do think sport is an exception to the rule that "bottom up" is usually the best way to build whatever you want to achieve. In sports I think the "top down" approach is more likely to succeed. Meaning you start building teams to compete at the international level, because those playing sports are competitive by nature and want to have something to aim for. If not for themselves then for their sons and daughters… However it seems to me all these efforts would go to waste if at the same time you do not facilitate at the grassroots level, especially in youth… Allthough I'm a firm believer in our European club life I do respect other cultures, other countries, having a different take on things, different customs. So there is most likely not just one way to get where we want our sport to grow.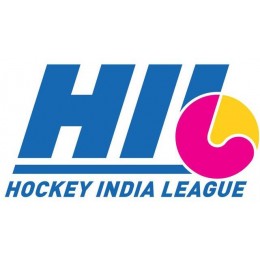 What to do…
I'm a bit concerned by the latest rumours about a World League for clubs (next to the one already in existance for countries) they (= FIH) seem to be planning…. I do not believe it will contribute to the global development of our sport, maybe even quite the contrary. Firstly I do not see what teams from for example the Asia-Pacific continents (India, Pakistan, Korea, Australia…) would participate in such an event, nor from the USA or other countries from the American continent (except for Argentina). They do not have the club structure we have in Europe but the top level of our sport is being played in short tournaments with specially composed teams, such as the AHL (Australian Hockey League) in the very competitive Australia or the recent HIL (Hockey India League) in India. But most of the important players in these leagues are also attached to the important European clubs and how to solve in which team they would play in such a World League for clubs?  The HIL, but also the AHL in Australia and the EHL in Europe are wonderful events, contributing largely to our sport, but I do not see any added value to a global club competion of any sort. It is not without reason I think this kind of event does not exist in any of the major team sports.
However I do think, whatever the structure of the sports in each country, the FIH should be facilitating the developing countries, firstly with regards to infrastructure and maybe put some pressure on finding the alternative to waterbased pitches. Secondly the development of national teams in smaller hockey countries, in all age categories and for both sexes, and thirdly  in the ongoing development of good youth academies offering the possibility to learn the sport at an early age and throughout most of the year. That's why I was very happy to hear the winner of the very first HIL, the Ranchi Rhinos are also setting up a new youth academy in their region. Whether these youth academies are based at clubs, schools or companies is less relevant. Important is they will offer the possibility to develop the practice of the game for at least 6 to 9  months during the year. In geographically smaller countries these would lead to national competitions (among clubs, or schools, or companies…), in larger countries where travel would prevent such a competition it would lead to regional competitions and for example one shorter national event (such as the AHL in Australia) for a select few that did well in the regionals.
Infrastructure, national teams, youth academies…. In my opinion that's where the FIH should focus, that's where the money should go!