Bio & contact
I was born in 1965 in Hilversum, The Netherlands and moved to Schilde (just north of Antwerp) in Belgium at the age of 8. Single parent  for 3 children, adults already these days. My free time is spent on family & friends, fieldhockey & golf… and adding some content to the wonderful world of internet.
Experienced & hands-on consultant in the field of sales & marketing, recruitment, retail, ISO 9001  integrated management systems, SAAS & internet. Passionate about people, sports and communication !
The communicator in me can be found at Communicamus. Besides strategic marketing consultancy, online marketing is the focus there ranging from your run-of-the-mill website and affordable marketing automation to (cross-border) e-commerce projects.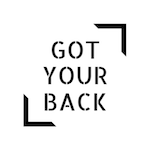 Where my passion for people, sports, communication & organisation meet is in Sideline Sports & Got Your Back.
XPS Network by Sideline Sports is a SAAS solution to help coaches, clubs, academies & federations plan, analyse, evaluate and manage their teams & athletes, their dreams & objectives, their efforts & results!
Got Your Back helps sports professionals manage their careers!
Headhunting is the name of the game at The HeadHunters. Not aiming for those already seeking a job but finding organisations the right (wo)man for the job wherever (s)he may work at the moment. Sales & Marketing profiles are where we are strongest, at any level when experts are not readily available on the job market. C-level challenges for entrepreneurial profiles when confidentiality is key is another specialty of the house.

Hockey has been my favorite sport for many years and I've blogged about tophockey since 2002 at be-hockey.com. and more recently also through the Hockey5.TV channel. With over a decade in the trenches as a player, a hockey parent and club administrator, today I'm more the hockey philosopher… and sometimes a player's manager.
The usual social media will allow you to have a peek at my private life (Facebook), my professional life (LinkedIn) and a mix of both following my tweets :
Should you feel the urge to contact me, please use the form below: